5 Reasons Renewing Your Landscaping Contract with Caramanico is a Smart Investment
If you're a customer with us at Caramanico, 'tis the season to renew your landscaping contract.

Each January, some of our current clients wonder if they should commit to another year of support. They think the grass may be greener on the other side, not realizing just how drastically our team stands apart from the competition. 

This year, we want to remind you of all the reasons our crew is the best choice in the area for maintaining a beautiful landscape. Here are five reasons that renewing your commercial landscaping contract is a wise decision: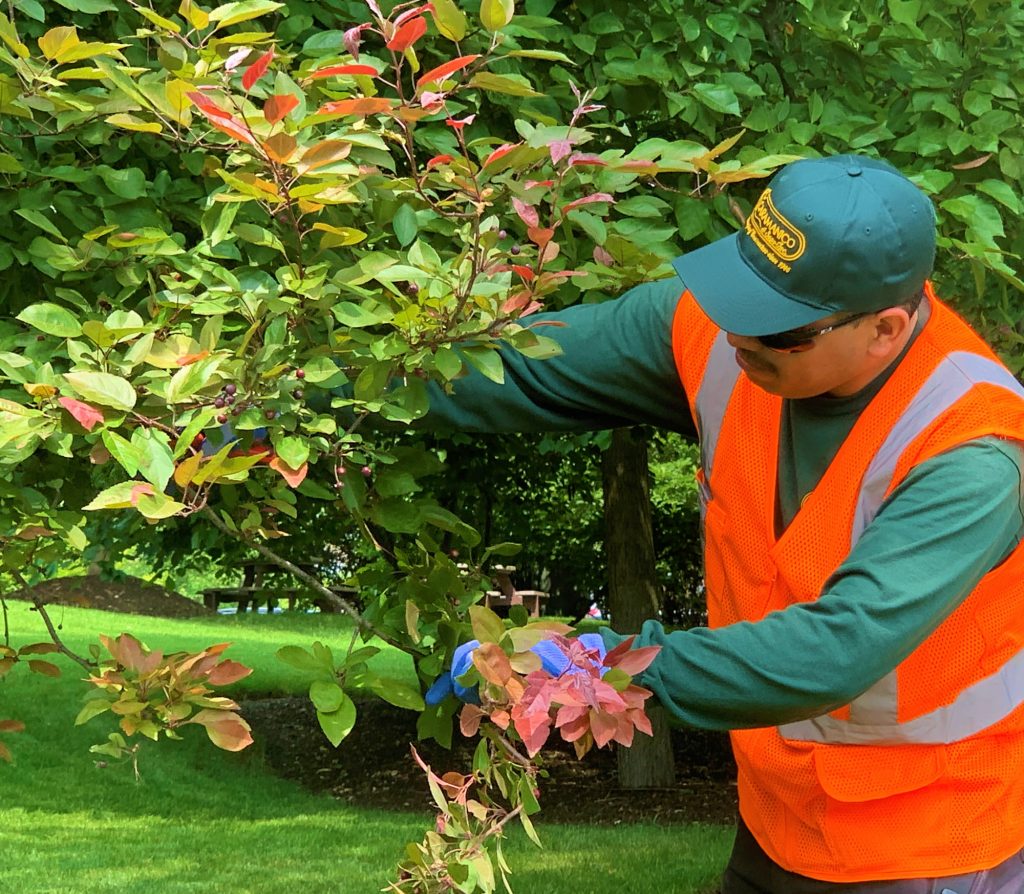 1. We care about your property, individually.
Some landscapers offer blanket services, not taking the time to get to know your property's specific needs. They treat all landscapes with the same chemical concoctions without testing your soil. They trim your tree without taking the time to consider how it acted like a canopy over your outdoor seating area. They produce sloppy results, in a rush to move onto the next site.

At Caramanico, we always give you and your property the attention it deserves. Many landscapers don't pair you with your own account manager like we do. With us, your personal rep knows you by name and is always only a phone call away— here to ensure your voice is heard, and that your property meets and surpasses your expectations all year long.
2. We have a nearly 100-year reputation.
In case you didn't realize, our family-centered landscaping company is a long-standing name in your community and beyond. Our history in this industry goes back to the 1930s, with our very own Carmine Caramanico operating his own gardening service company in West Philadelphia.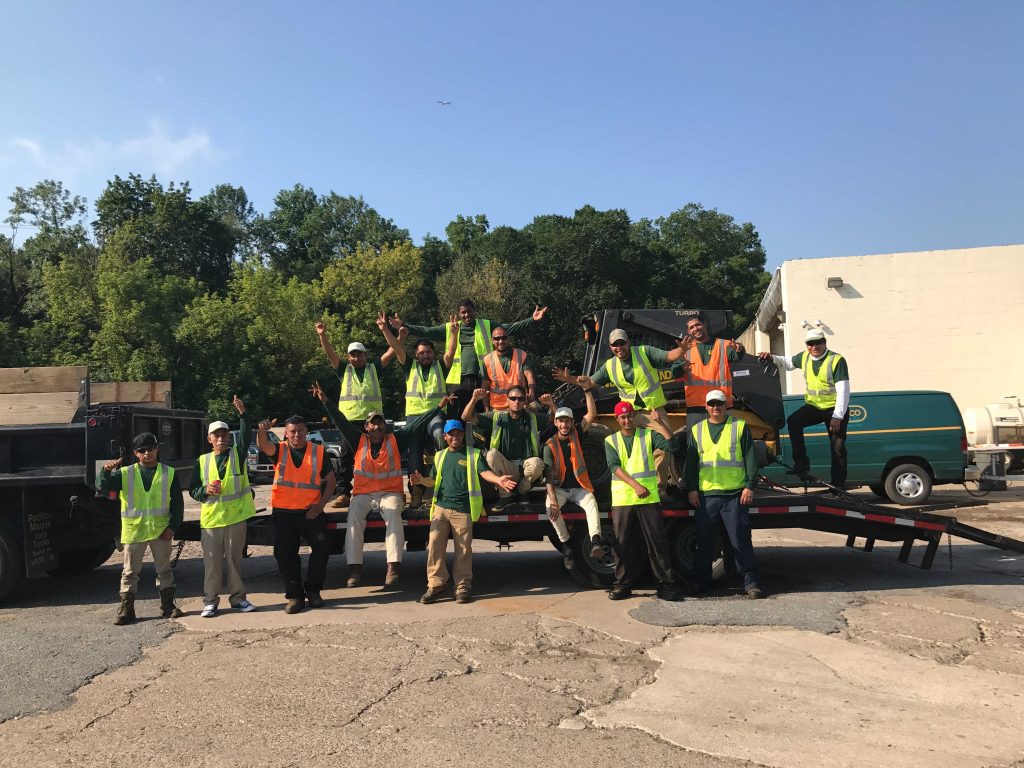 Today, we've expanded to four offices (in Upland, West Chester and Allentown, PA as well as Camden, NJ) where our brand offers more years of experience than any local competition. Our nearly 100-year reputation in landscaping should speak for itself, attesting to our dedication to growth as well as our ability to please our clients decade after decade.
3. We offer competitive prices.
For those considering maintaining your property on your own in 2020 instead of renewing your contact, let us remind you that managing your landscape can be an expensive and time-consuming endeavor. In many cases, a commercial landscaping company can offer a better deal on large quantities of fertilizer or other landscaping products than you'd find at a box store. That's because companies like ours can purchase these products in bulk, passing the savings onto you.

Let's not overlook the time-savings either. By renewing your contract with us, you're freeing yourself up to focus on running your business— not worrying about who's clearing your snow or planting garden beds. Even when comparing our prices and offerings to other landscapers in the area, you'll find that our superior services and level of attention justify the cost.
4. Our team offers the golden standard of safety in the landscaping community.
Some landscapers don't hold their team accountable for monitoring their safety after the initial round of employee training. They leave you with ruts in your grass from heavy equipment, unfinished construction that's dangerous for guests or produce shoddy results that can fail or cause problems sooner rather than later.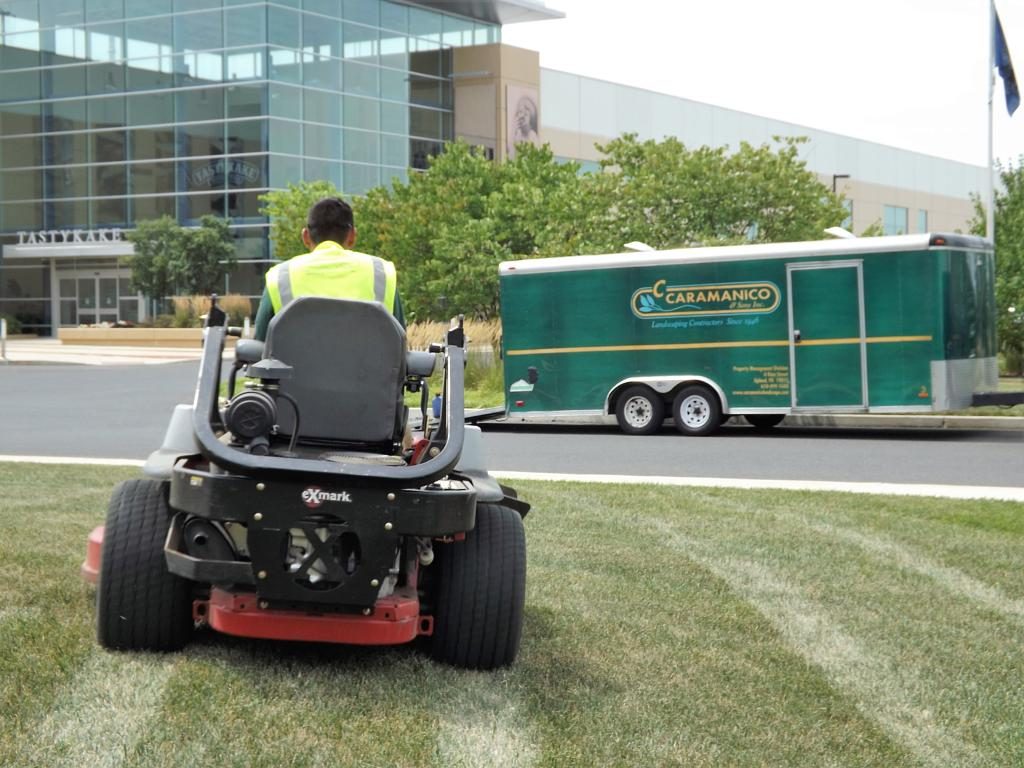 At Caramanico we are stricter with our safety protocol than most. Our maintenance team holds frequent equipment inspections, as well as conducts random site inspections to guarantee crews are always following safe work practices. We even extend our devotion to safety into our design. When working with colleges and universities, for example, we build landscapes with strategic layouts to deter crime and mischief.

These are just a few examples of how we uphold our vow to keep your property free of damage and your visitors protected. Learn more about our safety practices here.
5. We can increase your curb appeal and property value this spring.
One of our core values is to "bring it, every day." We'd like to add that we also "bring it, every year," encouraging our team to kick off the new year with even more passionate and impact than the last.

With each passing season we are thinking of new ways to boost your commercial landscape's aesthetic and increase your property value. That means we're not repeating the same tired routine; we're changing your design and suggesting fresh ways to transform your space. That's because we truly see ourselves as your partners— and our just as invested in helping you to attract and delight new and existing visitors as you are.
We Make Renewing Easy
You need a reliable landscaping company— one you can trust to not only maintain your property, but to create brighter, more inviting spaces. We're here to promise our customers a new year full of the same excellence they've come to expect.

Simply give us a call at 610.499.1640 to renew your commercial landscaping contract with us at Caramanico. While you have us on the phone, we'd love to hear your creative ideas for how we can exceed your expectations in 2020.

Not a customer yet? We're accepting new clients in the new year. Request a free property assessment, today.