Landscape Maintenance Service Contractor in Upland, PA
C. Caramanico & Sons, Inc.'s mission is to build long-lasting relationships with customers, vendors, and employees by providing the highest level of commercial landscaping service in the Greater Philadelphia Region.
In the 1930s, Carmine Caramanico, an Italian immigrant, operated a small gardening service from his home in West Philadelphia. In 1946, immediately after World War II, his sons, Dan, and Dom, joined him to form Carmine Caramanico & Sons, a residential landscaping service. With many new businesses in the workforce after the war, Dan and Dom knew that they had to work hard to remain in business. However, it was not just hard work that would plant their business and make it grow, they sowed in strong values as well. Quality work, excellent customer service and building strong relationships were at the root of everything they did.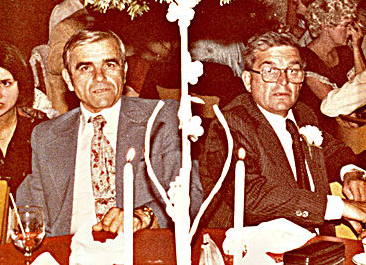 Dan and Dom moved the business out of the city to Springfield in 1950. It was there that they quickly expanded their customer base as new residential construction was booming in Delaware County throughout the 50's. In the 1960s, the business expanded to include concrete and blacktop services, quickly followed by commercial landscape installation and maintenance services. A small nursery operation in Gradyville, PA was started to supply the business with small evergreens and flowering shrubs. By that time the company had expanded to 13 employees.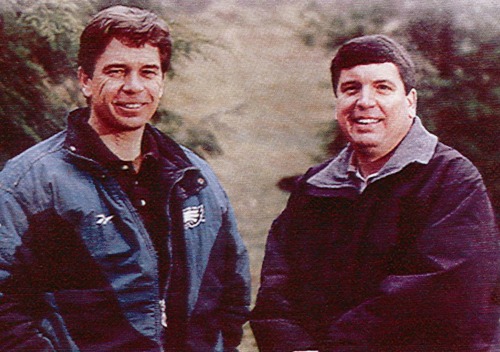 In 1985, Dan's sons, Michael and John purchased the business. They incorporated the business and turned their focus to commercial landscaping with a specialty in landscape maintenance and installation.
In the early 1990s, the business continued to expand and added excavation projects such as golf course and athletic field construction. Hardscaping, including patios and retaining walls, soon followed.
In 1999, the business moved to Upland, Delaware County, PA to a spacious 3-acre complex that includes an office, a 5000-square-foot workshop for maintaining trucks and equipment, and outside storage for bulk materials and supplies. In 2013, the company was honored by The Delaware County Chamber of Commerce with the Family Business of the Year Award.
In 2014, John's sons John Jr. and William purchased the business and have focused on growing the commercial landscape maintenance division along with snow and ice services. They continue to operate from Upland in Delaware County, and have added satellite locations in West Chester, PA, Camden, NJ, and Allentown, PA.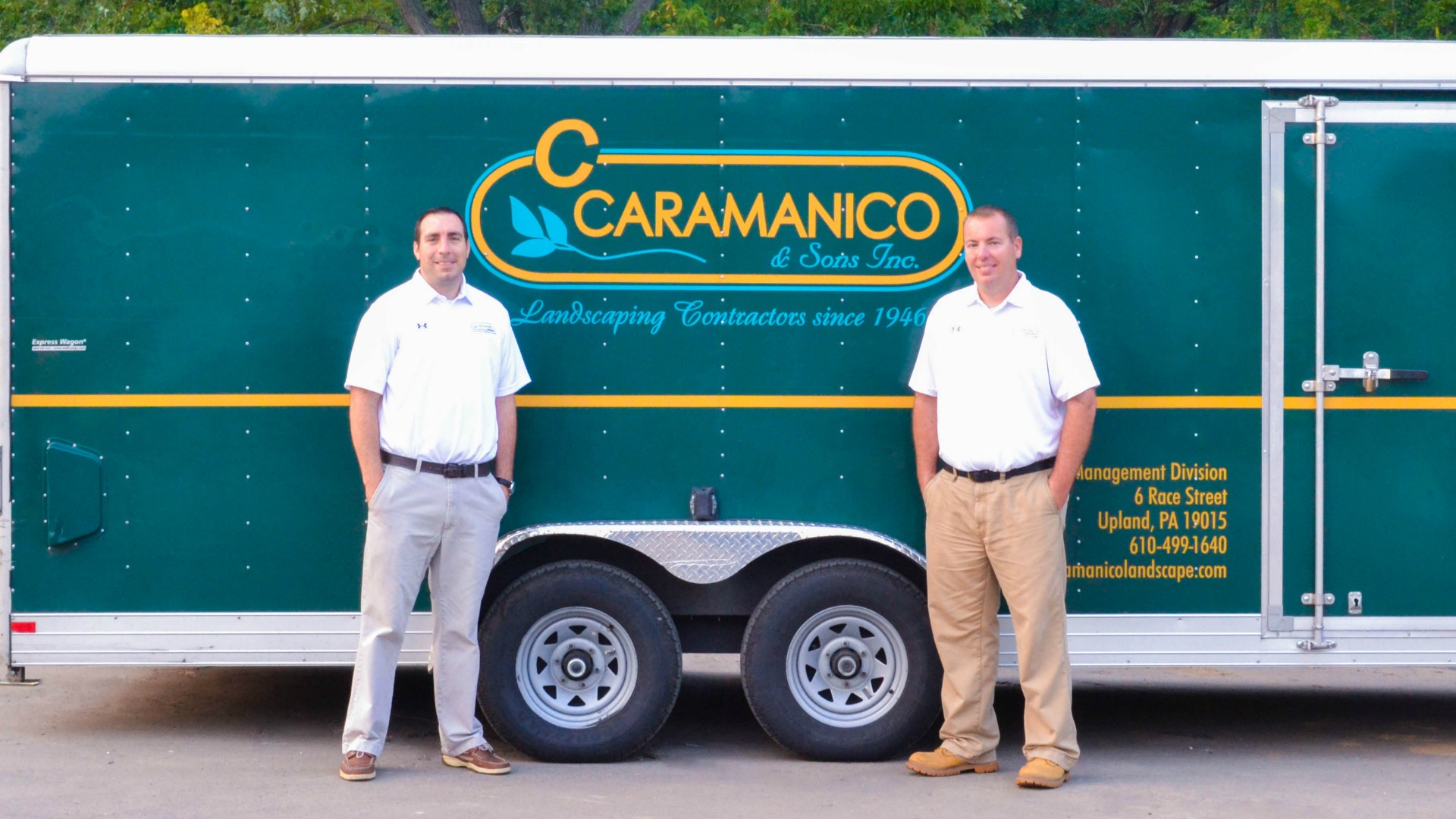 The business has grown to 100+ associates and is regularly included in Landscape Management Magazine's Top 150 list of Landscape Contractors. In 2015, C. Caramanico & Sons, Inc. was awarded a Merit Award of Excellence by the National Association of Landscape Professionals for Central Green at The Navy Yard. In 2016, the company's Safety Committee was certified by the State of Pennsylvania's Department of Labor and Industry. In 2018, John Jr and Bill introduced The Caramanico Way, a vision that describes the values, behaviors, principles, and practices that are the foundation of their unique culture. It explains how the entire company relates to each other, their clients, and even their suppliers. It's who they are, and it's what drives their extraordinary success.