C. Caramanico & Sons, Inc. understands that you can't afford to be closed because of snow and ice.
We leverage our leading-edge technology, industry best practices, and safety procedures to effectively address your snow and ice problems while preserving the landscaped areas of your property. We have serviced over 500 acres of parking and one-half million square feet of pedestrian walkways. Our focus is to keep your property free of snow and ice, so your winter is safe and worry-free.
COMMITMENT TO SUSTAINABILITY: C. Caramanico & Sons, Inc. has been incorporating salt brine into our winter weather management programs since 2018. Salt brine benefits the environment as well as your road surfaces. The biggest reason for C. Caramanico & Sons, Inc. to lower the use of regular rock salt is the negative environmental impact. Traditional salt can make its way into lakes and other waterways, burn the landscape, and have other negative implications.
Salt brine uses only a fraction of salt, it is much less harsh on the environment. In fact, one truckload of brine will cover the area of 4 full truckloads of salt. When you apply brine, the liquid mixture is less likely to contaminate nearby freshwater, thus protecting plant and animal life.
Snow & Ice Management Services: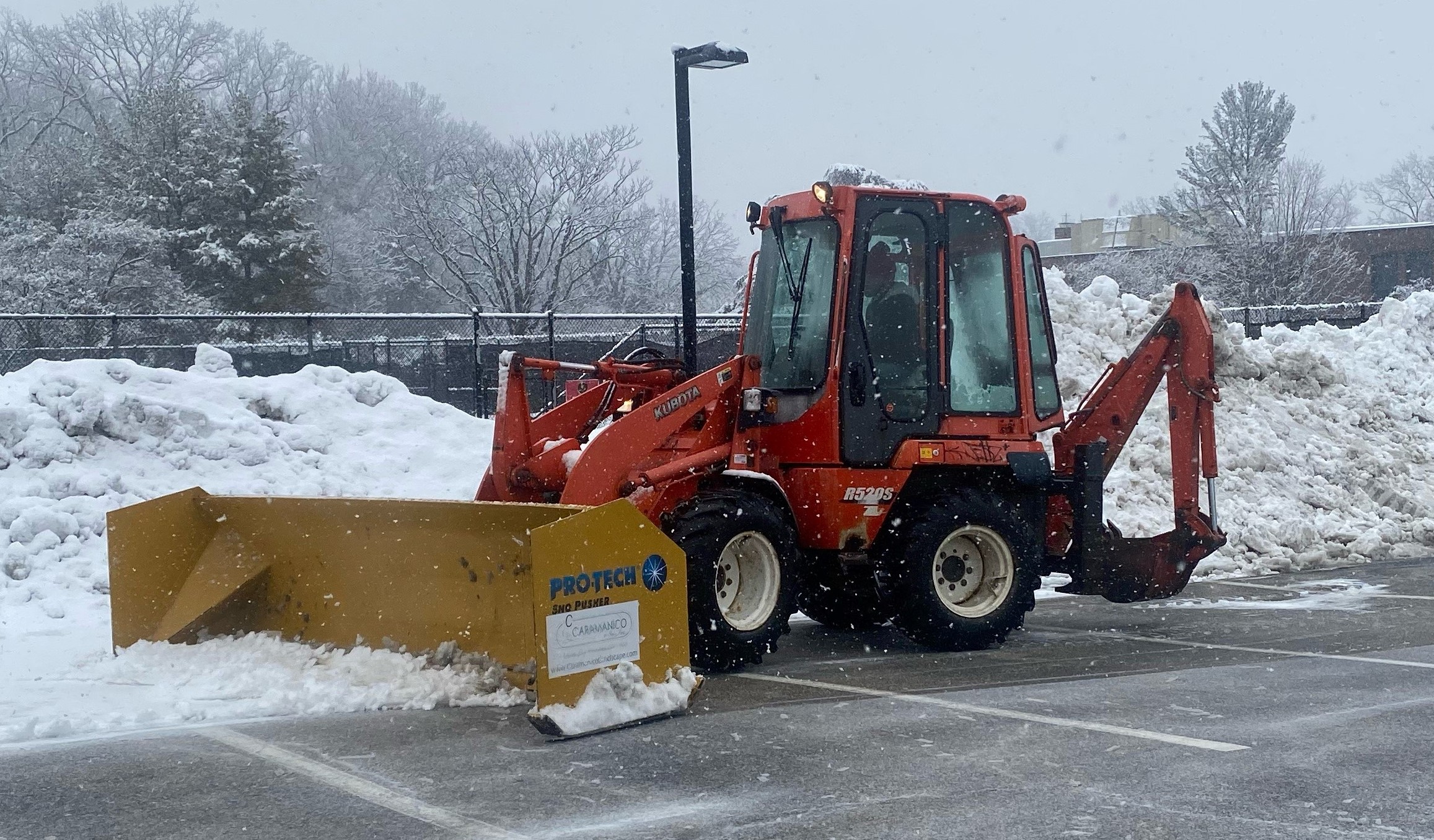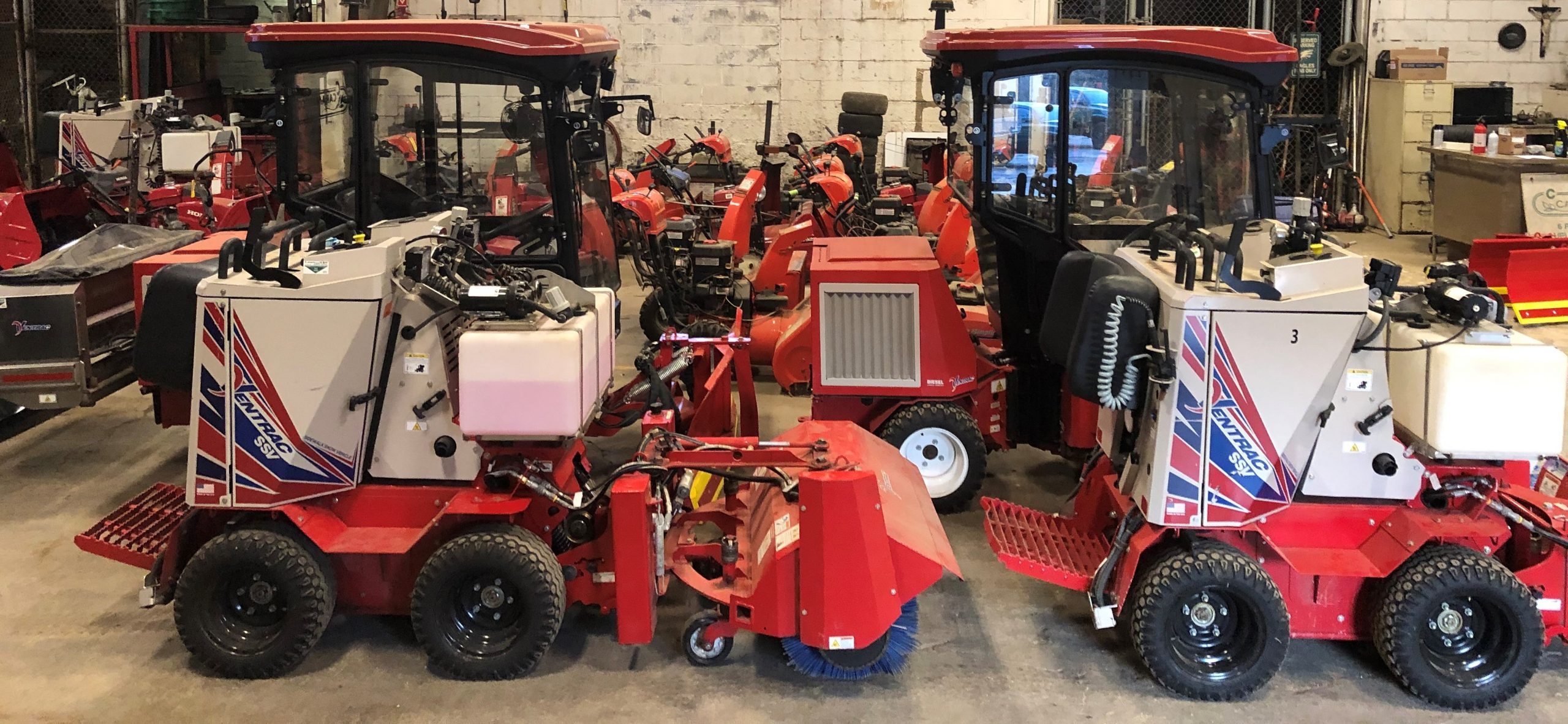 We Pride Ourselves on Superior Dependability
Keep your property safe is a year-round commitment. Our comprehensive snow and ice management services ensure our customers do not have to worry about the dangerous effects of snow and ice with teams prepared 24/7, to handle the unique challenges of winter. We keep abreast of weather conditions and forecasts, so we are prepared well in advance to care for your property in the event of a storm or precipitation.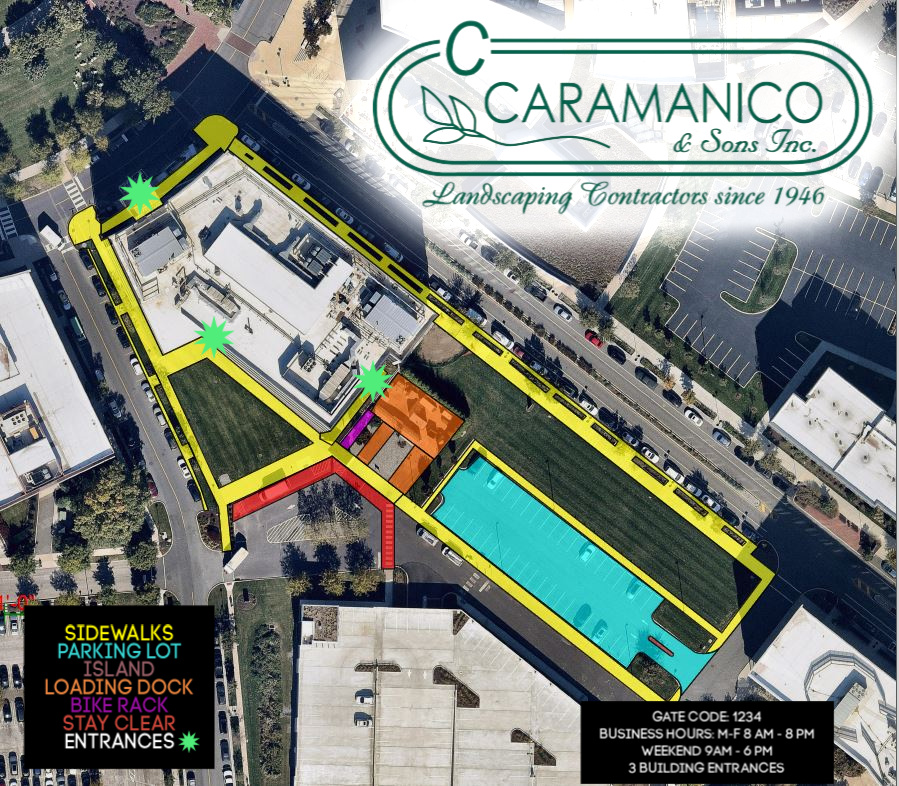 Demobilize all equipment and materials that were stored onsite.
Transition of our equipment from snow to landscape service with our dedicated mechanic staff.
Inspect sites for any damage that was caused during snow operations and perform repairs.
Pre-order and secure long lead time equipment such as trucks, loaders, and sidewalk equipment.
Inspect equipment, clean, repair, and store in the warehouse.
Evaluate portfolio to identify areas where there is room to increase onboarding of new clients.
Initiate renewal discussions with customers and contracts expire.


Submit and review proposals with new and existing clients.
Organize and internally discuss team assignment and equipment allocation.
Pre-order materials to ensure we have materials during the winter season.
Service of all equipment.


Perform site inspections to identify damage that occurred during the summer season.
Ensure that our Snow Package for operations is completed. This includes the operations team having all relevant account information including site maps, access codes, equipment allocations, hours of operations, and contracted scope.
Deploy and mobilize all equipment and manpower.
Perform training and internal rodeo with front-line employees. Review safety protocol and proper equipment operation.
Snow staking of properties.
Monitor the weather.
Conduct training for both snow & landscape seasons.
Keep clients updated on current and forecast winter weather events.
What our clients are saying...
"I am writing to thank the entire Caramanico Team for their hard work and dedication in clearing our driveways, sidewalks and parking lots. The winter has been particularly challenging with the numerous ice storms and extreme cold weather. Your team was responsive and respectful of the challenges that a hospital faces during extreme weather condition.
In particular, I'd like to recognize Matt Tansey who, during the most recent storm, worked 24 hours straight on site, managed the crews and even took the initiative to assist numerous employees in cleaning off their cars. He has been singled out by many of our employees who wanted to know who they should thank for the great service.
Thanks for being a great partner with our organization."
— Beth – Regional Hospital CEO

​Properties We Serve: Healthcare Facilities, Schools & Universities, Office Complexes & Businesses, Senior Living Communities, Apartments, Hospitality, Retail Centers, Churches, Golf Courses & Country Clubs, and more!
Service Areas: Chester County, Pennsylvania; Delaware County, Pennsylvania; Montgomery County, Pennsylvania; Philadelphia County, Pennsylvania; Bucks County, Pennsylvania; Burlington County, New Jersey; Camden County, New Jersey; Gloucester County, New Jersey; Salem County, New Jersey; New Castle County, Delaware