Commitment To Sustainability
C. Caramanico & Sons, Inc. is committed to staying on the cutting edge of technology in the landscaping business. Here are just some of the technological improvements we have made over the last few years:
We have recently invested in a state-of-the-art system to track all our vehicles, the driving safety of our crew leaders, and the state of our trucks. By using this system, we can also map out the most efficient routes for our crews so that they have more time to attend to the customers' needs. By partnering with FleetSharp on the program, we have ensured that we have the best information available to protect our trucks and crews.
Along with the fleet management system, we have employed an electronic tool-tracking system to keep our overhead costs down so we can provide better service at a better price. GPS also provides historical data showing trucks driving back 24 months. GPS has proven to be very helpful on the winter storm side providing real-time information on the exact location.
C. Caramanico & Sons, Inc. utilizes an all-inclusive web-based software package called Aspire. This software allows all our departments to be able to communicate and share information in an efficient manner. By encompassing all phases of our business in one software, we will be able to deliver a quicker response and better landscaping experience for our customers.
Aspire landscaping business management software includes Sales Management CRM, Estimating, Invoicing, Mobile Time, Purchasing, Reporting, Scheduling, and Accounting integrated with QuickBooks. Operation Managers have their own schedule boards. They will schedule tickets based on the services sold. Aspire tracks every ticket to assure that every service goes on schedule. Aspire supports multiple schedule boards by route or department manager. The result is better delivery and timeliness. Since Aspire is web-based as long as you have an internet connection you can access our system. These remote capabilities allow our team to be more efficient in travel, hence lessening expense drive time and reducing our carbon emissions.
All of our management team, from Crew Leaders to Account Managers have cell phones and/or tablets to allow for easy communication lines with each other and our customers. Having the ability to instantly inform each other about possible issues or to create an estimate on the spot allows for a much smoother experience for our customers. These remote capabilities save us valuable drive time and reduce our carbon emissions.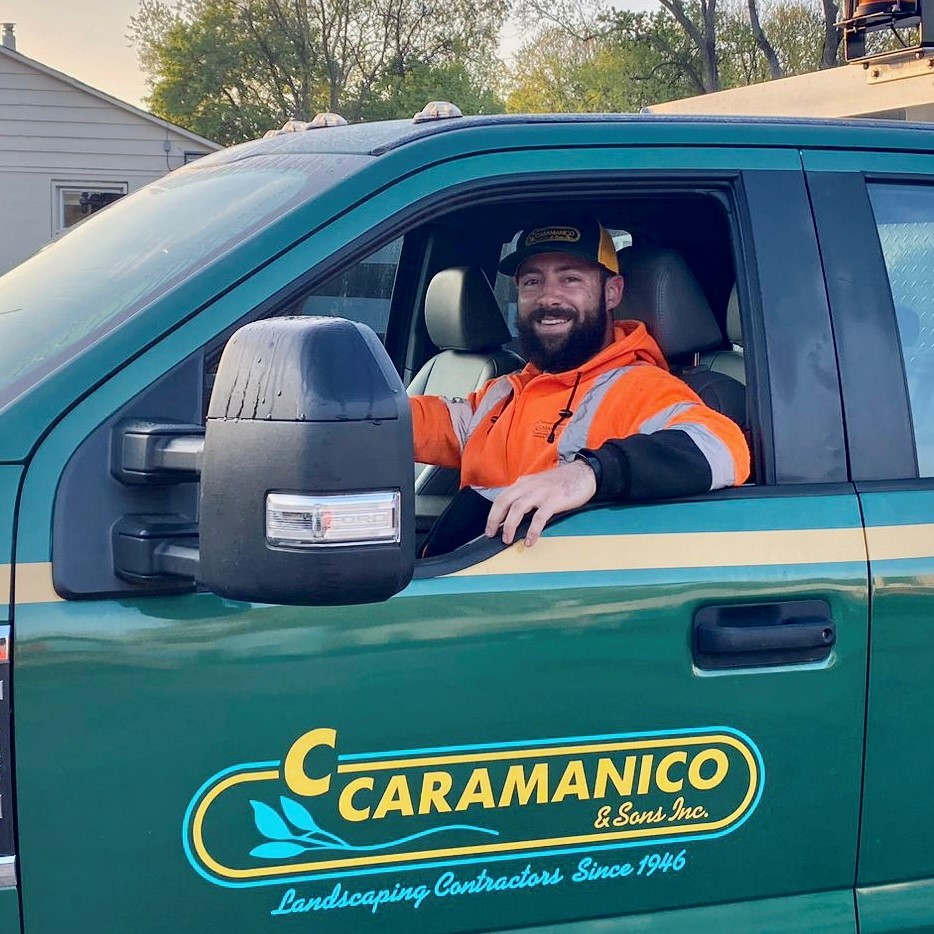 C. Caramanico & Sons, Inc. is not only focused on the IT piece of technology.
The Green Fleet: C. Caramanico & Sons, Inc. invests in the newest equipment, ensuring our crews are equipped with the newest/best products the market has to offer. This translates into less downtime and efficient, quality service for our clients. Operating the heavy-duty trucks that we do – transitioning to an electric fleet is not possible at this time.
The fleet management program is to turn over our vehicles every 6 years ensuring that we are operating the most up-to-date fleet possible. The turnover of the fleet ensures that our vehicles are maintained and get the best possible fuel consumption mileage. We have also had an emphasis on route density limiting drive time and carbon emissions.
Ice Melts: C. Caramanico & Sons, Inc. has been incorporating salt brine into our winter weather management programs since 2018. Salt brine benefits the environment as well as your road surfaces. The biggest reason for C. Caramanico & Sons, Inc. to lower the use of regular rock salt is the negative environmental impact. Traditional salt can make its way into lakes and other waterways, burn the landscape, and have other negative implications.
Salt brine uses only a fraction of salt, it is much less harsh on the environment. In fact, one truckload of brine will cover the area of 4 full truckloads of salt. When you apply brine, the liquid mixture is less likely to contaminate nearby freshwater, thus protecting plant and animal life.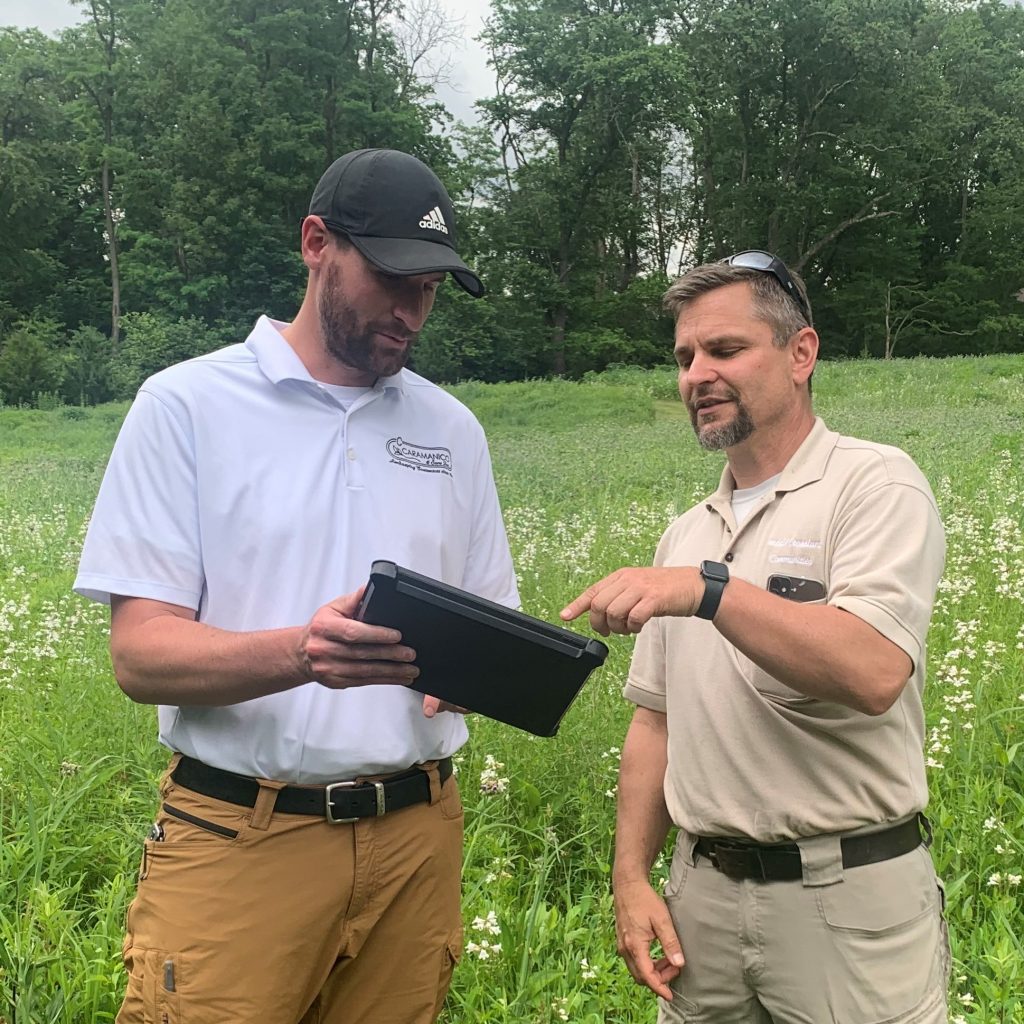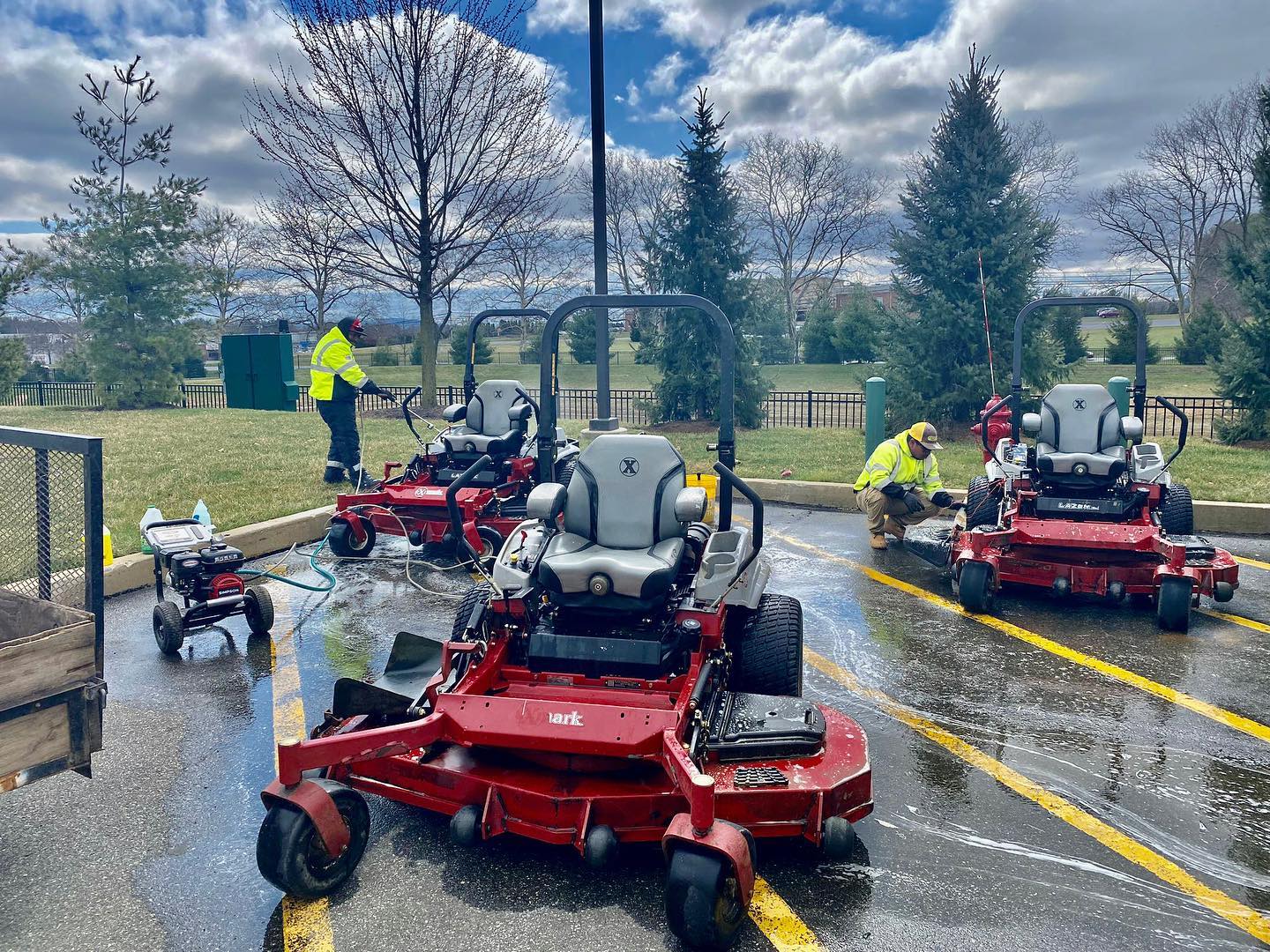 Recycling Efforts: Historically we have always recycled our green waste into organic mulches and composts that can be reused in landscape projects. We have expanded our recycling to include plastic planting pots, flower trays, metals, and used oils from our equipment & fleet. We also try to purchase anything and everything we can with some percentage of post-consumer waste incorporated.
Noise Pollution: C. Caramanico & Sons, Inc. is always focused on delivering quality work and limiting our impact on daily activities for the properties we service. We have found that with our introduction of battery-powered equipment noise pollution has decreased significantly on the sites where BE-powered equipment is utilized.
C. Caramanico & Sons, Inc. views itself as Stewards of a Greener Future. We are constantly evaluating ourselves and our performance to limit our impact on the environment while constantly looking for ways to improve our landscapes under management. We are committed to reducing our carbon footprint by reducing our waste, careful use of fertilizers, pesticides, and herbicides, introducing organic fertilizers, promoting water-saving technologies, assisting customers with the installation and maintenance of stormwater management structures and facilities, reduction of rock salt usage and the electrification of our fleet and equipment.