6 Reasons to Hire Professional Landscapers to Fertilize Your Commercial Property
Considering fertilizing your commercial landscape yourself?

We've got six reasons it might be better to leave nourishing your property up to the professionals:
1. A professional can test the pH of your soil to know exactly which nutrients your soil needs.
Before you start throwing fertilizer on your commercial landscape, you have to know which minerals your lawn actually needs. Is it low on nitrogen, or maybe there's an abundance of potassium? The only true way to tell is to test your soil.

Just like a doctor won't prescribe medication without confirming your illness, you shouldn't treat your soil without understanding what it needs to grow strong. Let the lawn care professionals whip up a perfectly crafted solution for your landscape's unique needs.
2. A professional will be able to explain the difference between organic and chemical fertilizers.
Do you know what makes a chemical fertilizer different from an organic product? You can't compare it to "organic" food, as organic in terms of fertilizer is talking about natural vs. synthetic materials, and has nothing to do with GMOs.

While chemical fertilizers can yield quicker results (i.e. faster growth or green-up), organic fertilizers nourish and build up your soil structure to foster long-term sustainability. A lawn care professional will help you pick the best solution for your landscape, clearly outlining the benefits and drawbacks of each.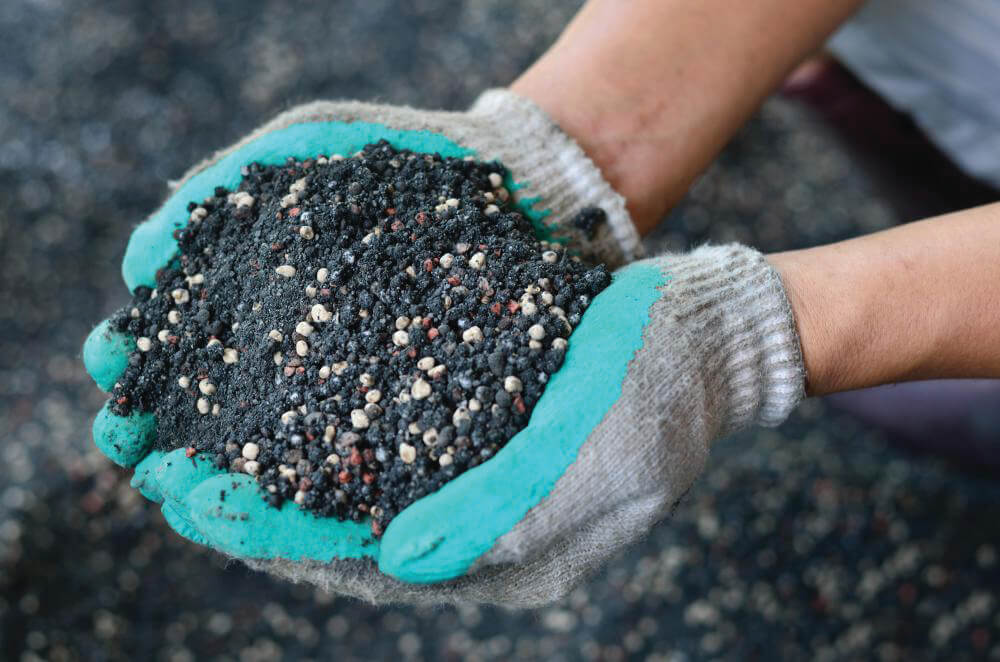 3. Large landscapes are easier with commercial-grade spreaders.
Can you imagine trying to treat a few acres of turf with a small hand-held spreader? Even roll-around units can only hold so much fertilizer, and a lot of time is wasted reloading the chamber and doing laps around your commercial property.

Fertilization experts will have industrial-sized spreaders and landscaping machinery to make spreading a breeze. Save precious time by hiring a full team of professionals with proper equipment for bigger jobs.
4. A professional can save you money on bulk fertilizer.
In many cases, your commercial landscaping company can offer a better deal on large quantities of fertilizer than you'd find at a box store.

These professionals often have connections and receive discounts for purchasing in bulk, allowing them to pass additional savings onto you.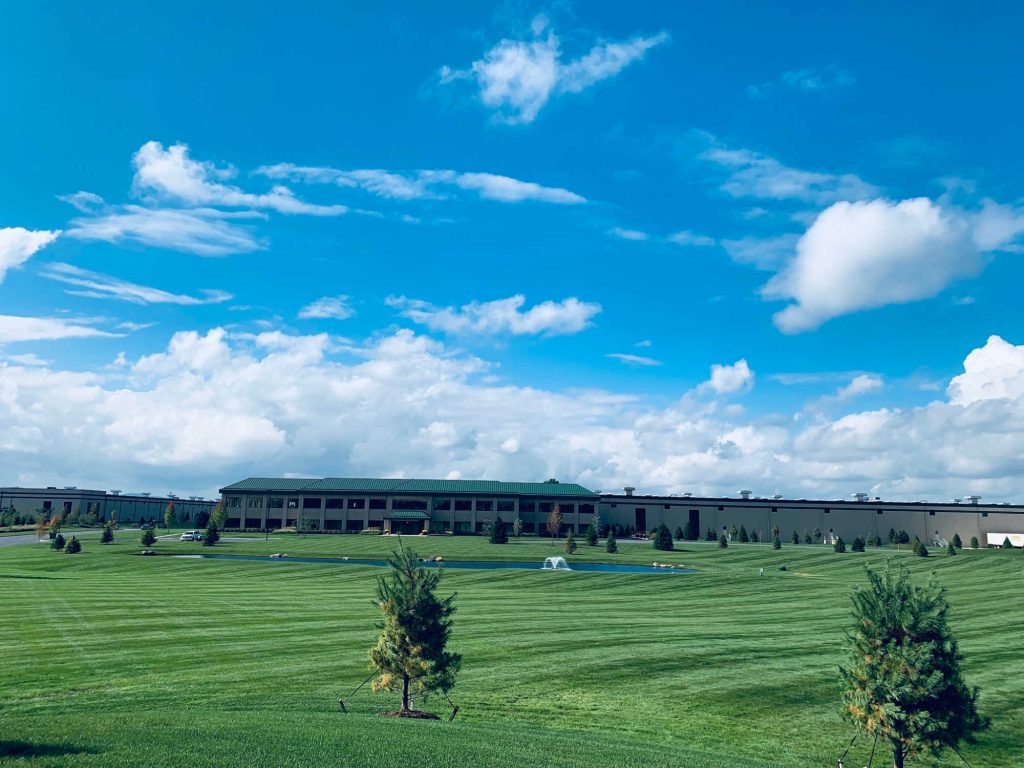 5. A professional can safely mix other solutions into your fertilizer.
While out on the job, many commercial landscapers can kill two birds with one stone. They'll carefully mix other solutions into your fertilizer, like weed control or insect repellants, to get better results with less applications and work

A lawn care professional will know the difference between non-selective herbicides too and other technical terms to ensure you're nourishing and not killing your turf when mixing products.
6. A professional might have different solutions for your flowers and trees vs. your lawn.
Instead of buying one fertilizer and spraying/spreading it on everything, a lawn care expert will likely use different solutions on different plants. Maybe your garden beds just need a little compost, or your trees need a specialized injection to strengthen or protect them against harmful pests.

Let the property care professionals treat your plants with the attentive, individualized care they deserve. The last thing you want to do is kill a 30-year tree in the center of your campus or have passersby walk by drooping flowers.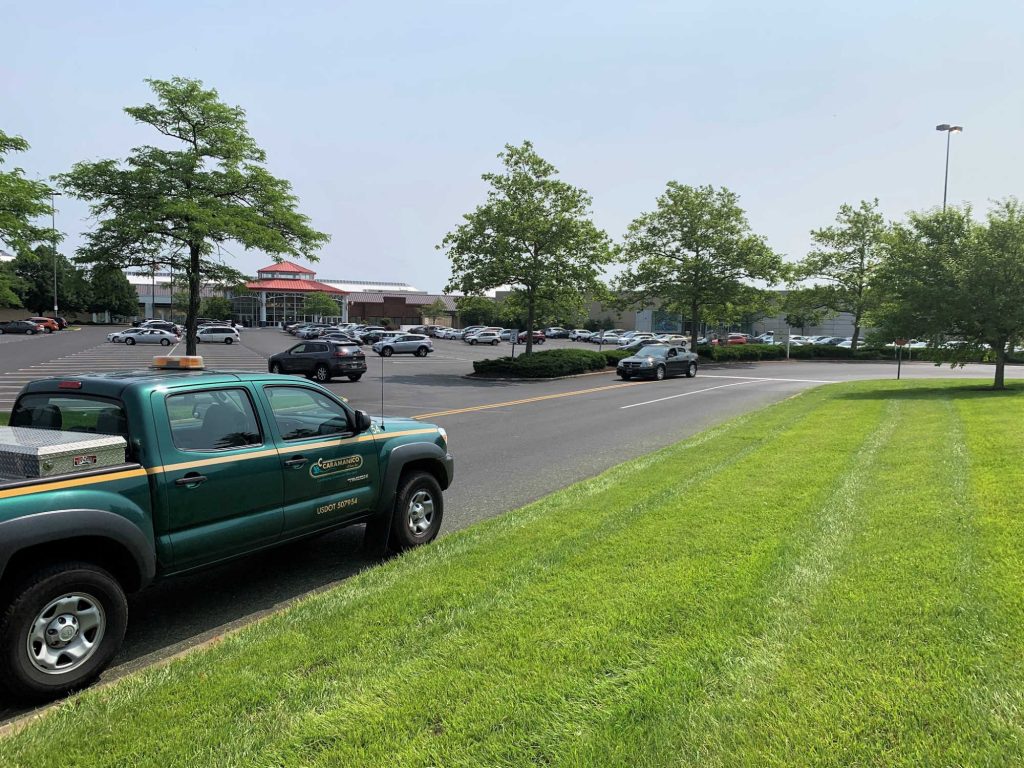 On the Hunt for Fertilization Company?
Still not convinced that you need to pay for professional treatments? Here are five reasons a team of lawn care experts can benefit you.

Even once you decide to hire help, it can be difficult finding a provider for all your needs. Here are five qualities to look for in any commercial landscaping company to narrow down your decision.

Luckily, at Caramanico we have all your commercial property needs covered: from routine maintenance to seasonal fertilizations.