5 Ways to Enhance Your Landscape Before Winter
It's easy to assume that you shouldn't waste time or money on your commercial property over the winter. You may tell yourself that spring is the best time to invest in your landscape, but neither of these assumptions are true.

Your property needs your attention every season. Fall is your window of opportunity to enhance your landscape with festive decor and plant life— and to prepare for the impending winter ahead.

Here are five ways you can improve your commercial property's condition now, and position your landscape for an easy winter and prosperous return come spring: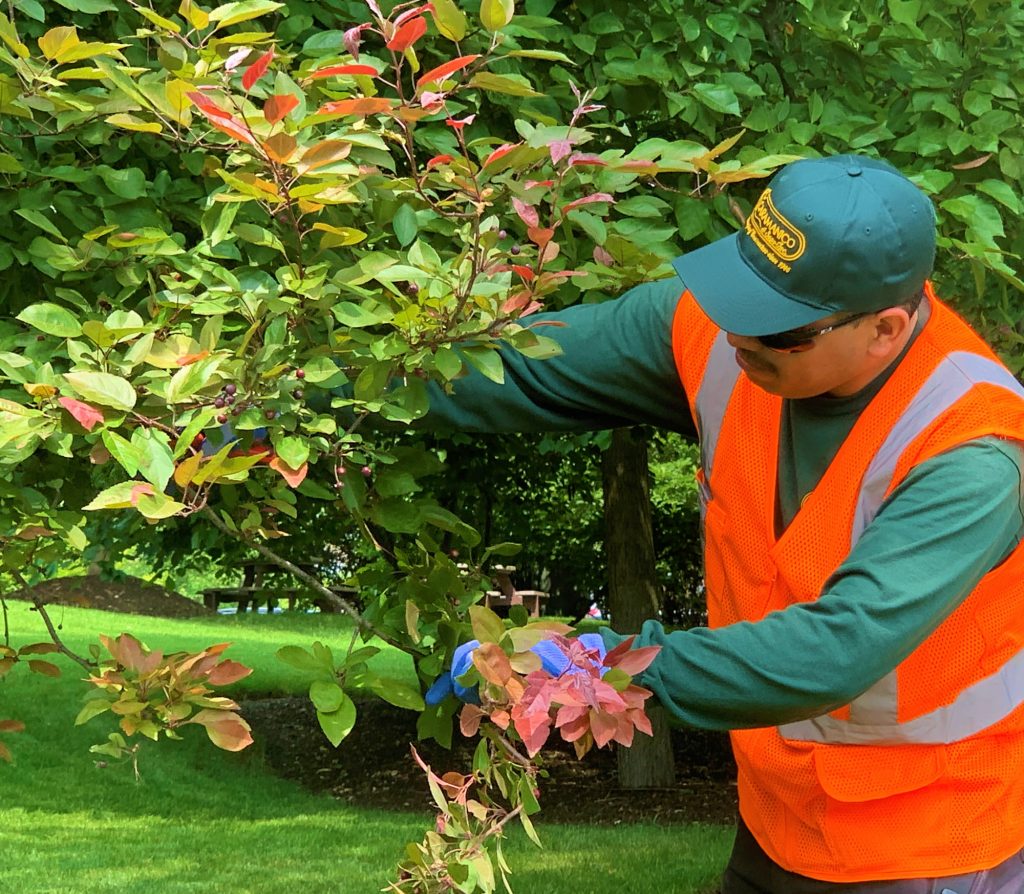 1. Schedule a Landscape Site Assessment
Early-fall is an excellent time to have your commercial property assessed. Just like we go in for a wellness check once a year, your property too should be assessed annually.

An expert eye might see opportunities for improvement that you never thought of, such as redirecting your water run-off in your parking lot or pruning an aging tree before the tall branches crack off. Not to mention, they'll walk away with a clear understanding of your landscape, beyond just the square footage like some less committed contractors only ask for. Here are some tips for picking a commercial landscaper if you're on the hunt.
2. Do a Fall Clean-Up
After you have your property assessed, you'll likely need an autumn clean-up. What your property requires will vary, but most of our clients turn over or replace their mulch, aerate and overseed their turf and follow these other tips for preparing their commercial landscape for winter during this time of the year. Those who neglect these steps often find that they need to invest much more in work after winter comes to an end, so it's wise to prioritize a fall clean-up.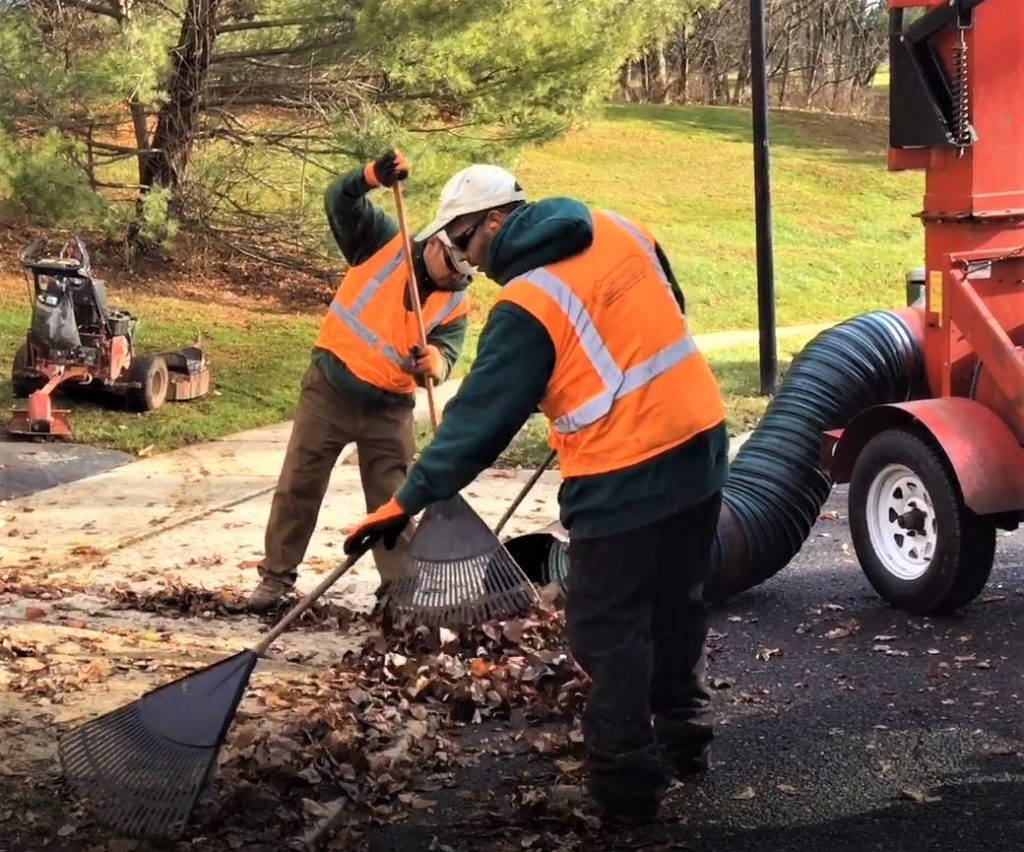 3. Remove Old & Plant New Flowers, Plants & Trees
If you plan to or already have decorated your commercial property for fall, you probably put out seasonal decor and colorful plant displays (or hired someone to do that). But before winter hits, you'll need to remove those fall annuals and plant cold-resistant plants and flowers to last through and long after the snow.

Fall is also an ideal time in Pennsylvania to plant new trees and shrubs, so that these fresh plantings have time to adjust to their new environment and settle their roots before the first frost. For this, you'll have to schedule the installation in August, September or October at the latest.

It's also a great time to remove any dying or dead trees and think ahead to schedule a pruning of your already existing plant life during the cool winter months— which is actually the best time to prune your trees on the east coast.
4. Focus on Your Landscape Design
If you've been wanting to invest in some structural projects, like installing hardscape features like stone floral beds, sidewalks, etc.— now this is the time to start planning. You could start drafting up your own landscape design plan or reach out for assistance doing this. Remember, if you have a plan set in place over the wintertime, you can break ground first thing come spring.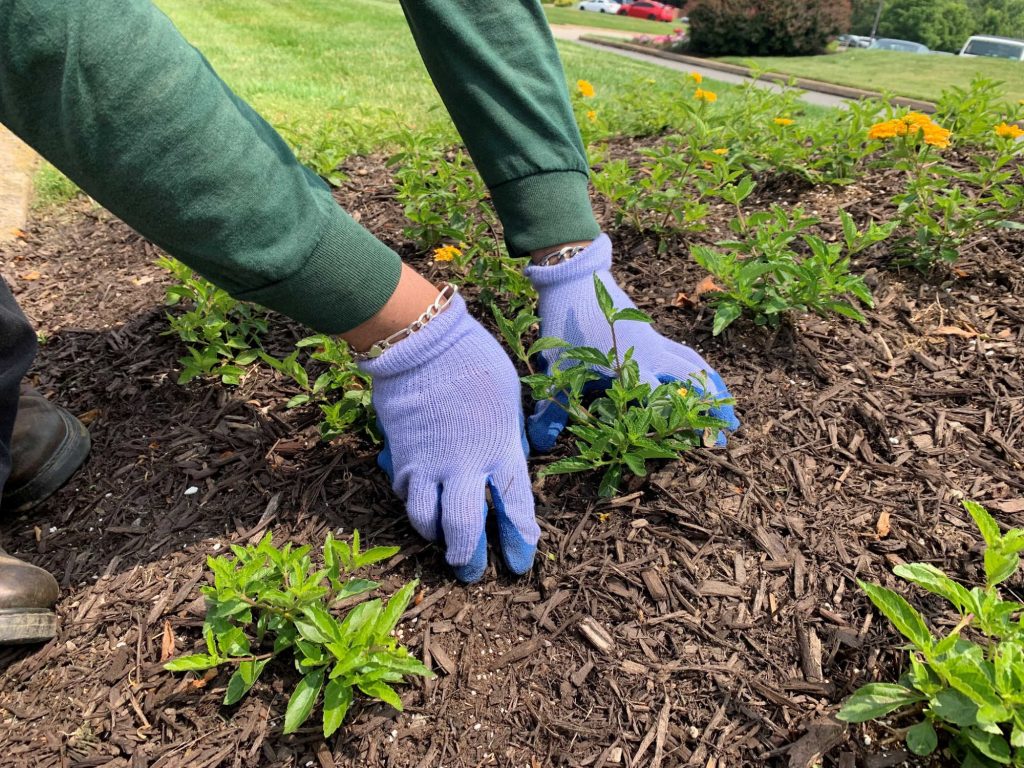 Another thing you can do late fall is make repairs to your hardscape or landscaping. If there are cracks in your cement, a damaged step or anything that needs fixed, schedule the repair before the end of November.
5. Make Outdoor Safety Improvements
During your design process or when consulting with a contractor, ask for ways that you can improve the safety of your commercial property. For instance, you can make entrances and exits obvious by neatly framing them, as clear archways bring attention to escape routes should your guests need to evacuate.

Even adding better landscape lighting can go a long way. Illuminating walking paths, spotlighting doors and more can ensure your visitors don't fall at night. Plus, they can double as nice additions for shining some light on your beautiful landscape features.
Start with the First Step: Your Property Assessment
These tips for enhancing your commercial property before winter are sure to prepare you for the season ahead.

But before you check off your to-do list, you'll need to first start with an assessment of your property. Luckily, our team can set up a meet-and-greet quickly.
Request your commercial property assessment, today.