Thank you so much for once again working miracles and delivering on time. The parking islands and especially the northside work help to create the oasis that we have been striving toward the last 5 years. You are a valuable asset to Glen Eagle Shopping Center (Glen Mills, Pa.) and a big reason the center looks so inviting. My sincere thanks and appreciation!
Alicia Lupold - Property and Project Manager
Madison Marquette Retail Services
C. Caramanico & Sons, Inc.'s Safety Committee is certified by the Commonwealth of Pennsylvania, Department of Labor & Industry, Bureau of Workmen's Compensation.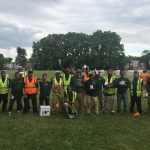 On Thursday, June 28th, 2018, C. Caramanico & Sons, Inc. celebrated Employee Appreciation Day with lots of food, games and prizes. We hope everyone had a great time.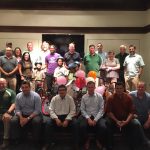 Great team building day and learning experience on giving back to the community. We hope the kids at the Boys & Girls Clubs of Philadelphia enjoy their new bikes. Check…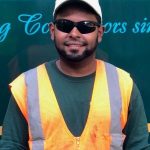 Just as the plants we install grow, our company & employees grow! Congratulations on the new promotions. Exciting times at C. Caramanico & Sons, Inc. Well done and Congratulations! -John…