75 Years is Worth Celebrating!
Thank you to all of our team members, customers, vendors, friends, and family who came out to celebrate.
Venue: Tyler Arboretum
Entertainment: Shaun McElwee
Caterer: La Porta
Desserts: Clay's Bakery, Nothin Bundt Cakes, & Tracy's Gluten-Free Treats
Centerpieces: Wedgewood Gardens
Linens: All Event Party Rentals
Valet: Empire Parking Solutions
Invitations: Professional Duplicating, Inc.
Swag Bags: KCB Print Resources
Photography & Videography: Active Image Media
Company Timeline: The Shamrock Companies
Event Planning: Marge Caramanico
---
Our History
For the last 75 years, C. Caramanico & Sons, Inc. has been a trusted landscaping company servicing over tens of thousands of acres of turf and employing thousands of employees. C. Caramanico & Sons, Inc.'s mission is to build long lasting relationships with customers, vendors and employees by providing the highest level of landscaping service in the Greater Philadelphia Region.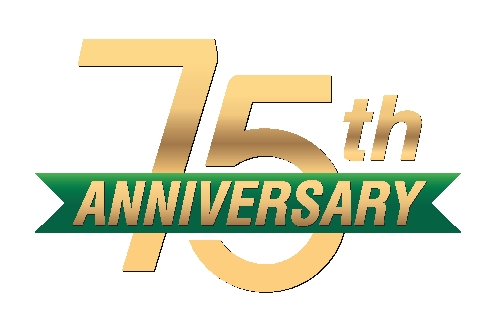 From our start in 1946, C. Caramanico & Sons, Inc. has embraced a core value of charitable giving to local communities including youth leagues, schools, hospitals, charities and more. From field cleanups on Earth Day in the City of Chester to building new bikes for the Boys & Girls Clubs of Philadelphia, C. Caramanico & Sons, Inc. is devoted to helping improve our community.
---
Award-Winning Commercial Landscapers
Manage your business from the inside— we'll take care of the outside.
We've been award-winning contractors since 1946. Here at C. Caramanico & Sons, Inc., we do it all when it comes to commercial landscaping: office complexes, shopping centers, hotels, parks, just to name a few. We also offer a variety of services, including Landscape Maintenance, Enhancements, Construction or Snow & Ice Management.
Give us a call at 610.499.1640 or use this form to contact us. We look forward to working together.