Landscape Design Trends to Enhance Your Commercial Property for 2019
Even the most well-maintained commercial landscapes can rapidly become outdated. Landscape designs change quickly, and it's important to stay "on-trend" with your demographic to appeal to more customers and guests.

Stay informed on the recent landscaping trends of 2019 and maintain a modern, attractive commercial property with these insights:
Private Nooks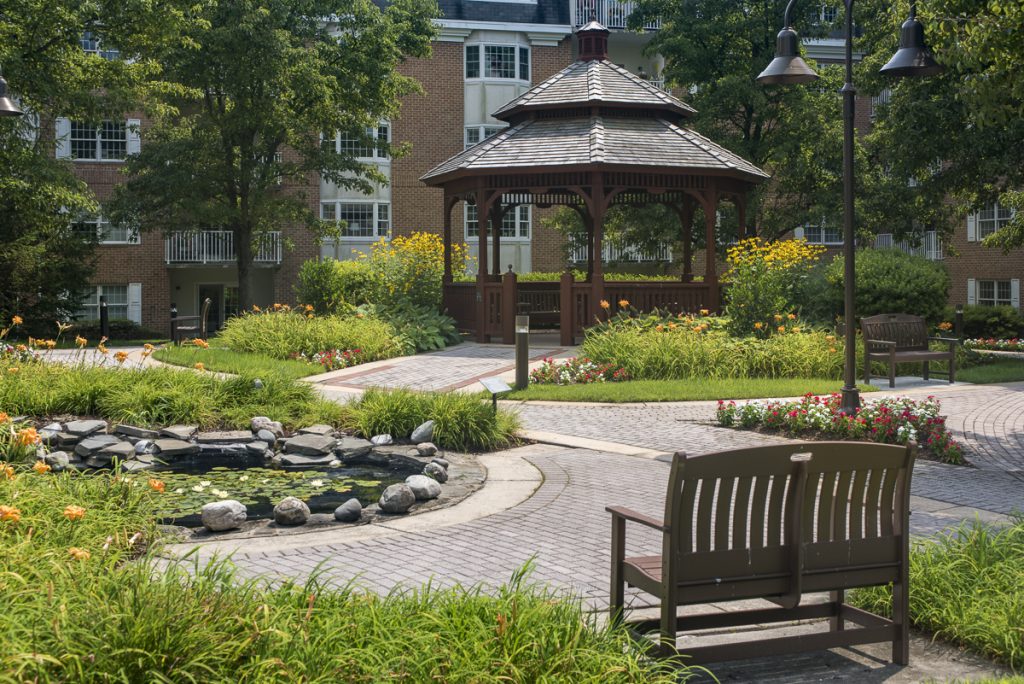 Commercial landscapes can be quite stretched out, but one way to make these big spaces feel more intimate is to create privacy with design. Nestled corners exude a cozy, quiet feeling. These private nooks are quaint getaways from the action and are often surrounded by rich, peaceful greenery.

Arrange an intimate bench near your pond at your senior living facility for family members to watch the birds splash. Or, add a few modern chairs under a tree at your office complex for workers to eat their lunch outdoors. Remember, seclusion is key. Use outdoor furniture, plants or artistic statues/decor to create a bubble tucked off the beaten path. Here are a few more garden nook ideas.
Pollinator Gardens
Pollinator gardens are springing up all across PA, for their lovely floral arrangements and the safe haven they provide for friendly bees. These gardens feature flowers which are ideal for bees and other pollinators to feed on— and are quite vibrant and colorful. In turn, the insects carry pollen to other nearby plants, fertilizing and creating more robust blooms and fruit.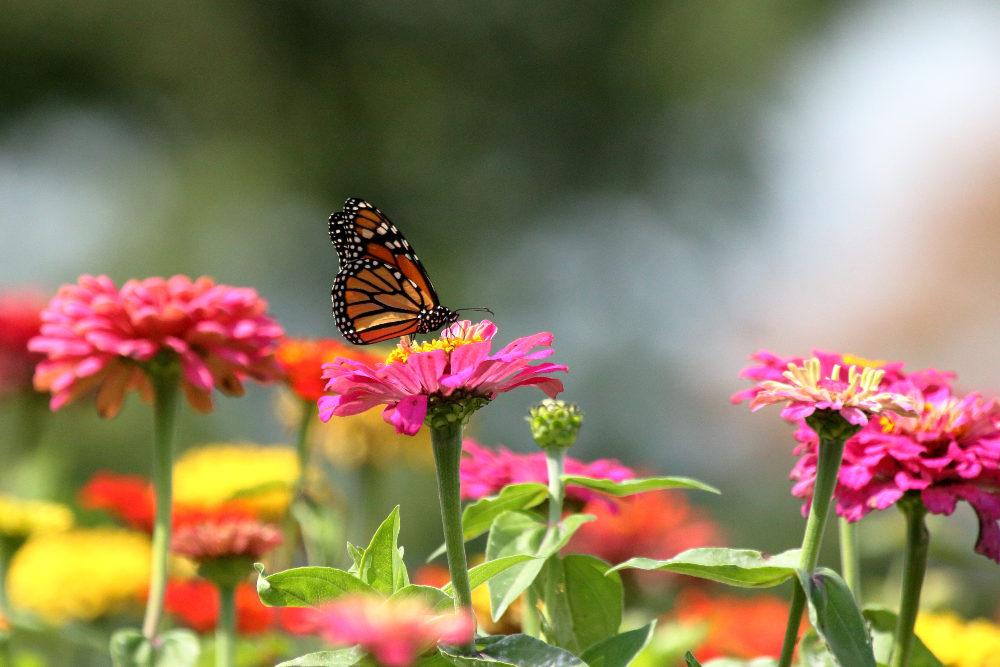 Here are a few bee-friendly flowers that make perfect additions to your landscape as well as an article on how to create a pollinator garden for your commercial property.
Asymmetrical Layouts
Symmetry can be a very compelling thing, however, off-balance styles are trending in 2019. This is not to say that you can't have symmetry at all; instead, we encourage a bit of playful yet classic contrast.

Maybe it's as simple as mixing various heights and shapes of plants, going freeform with curves or drawing the eye to a key focal point. Check out Home Guide's tips on creating asymmetrical landscapes.
Modern Industrial Style
You've seen it everything: metal and rustic combined. This "modern industrial" style is exploding in popularity for its unique twist, pairing natural wood and manufactured metals. When decorating your commercial landscape, consider ways to mix earthy elements with new age technology and aesthetic.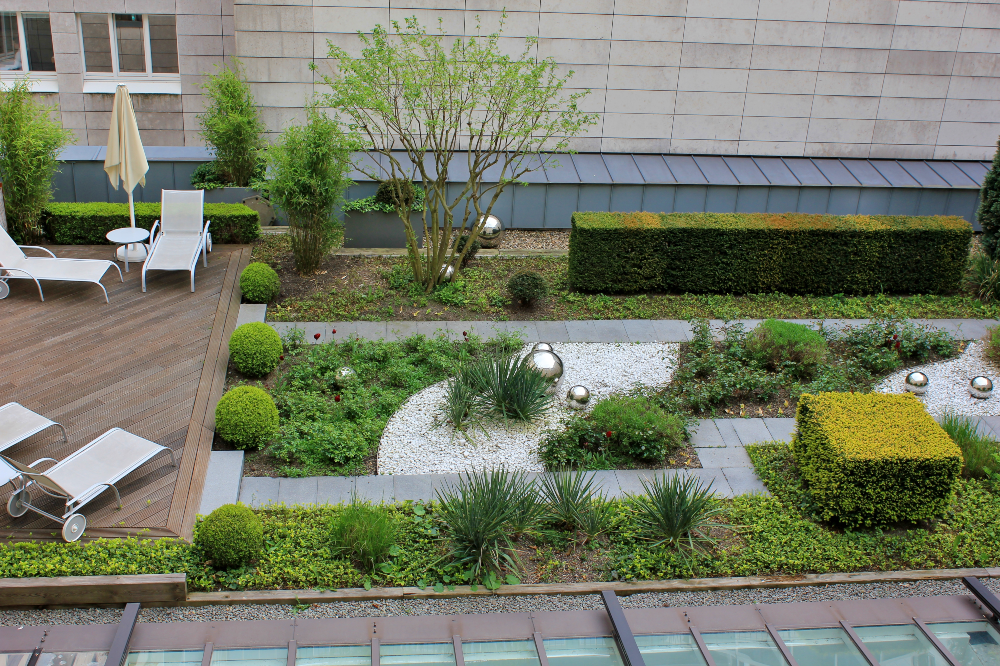 While your planters might have lush greenery in them, can you put them in metallic-hued pots (like this example)? Or, consider adding Edison bulb string lights across wooden beams. Add metal bike racks for eco-friendly guests or water features with copper pipes. The possibilities are nearly limitless with a little imagination.
Multifunctional Design
More and more people want multifunctional landscape spaces, according to Turf Magazine. These "two-in-one" pieces should be both aesthetically pleasing and serve a bigger purpose.

Does your outdoor shopping center have a place for guests to eat and lounge? Or, does your university have shrubs near fences to improve campus safety? Consider adding a meditation garden to your park—where visitors can weave through a beautiful puzzle— or a communal fire pit in your apartment complex for roasting marshmallows and cooking burgers. Think of creative ways to not only make your landscape stunning but to also add functionality.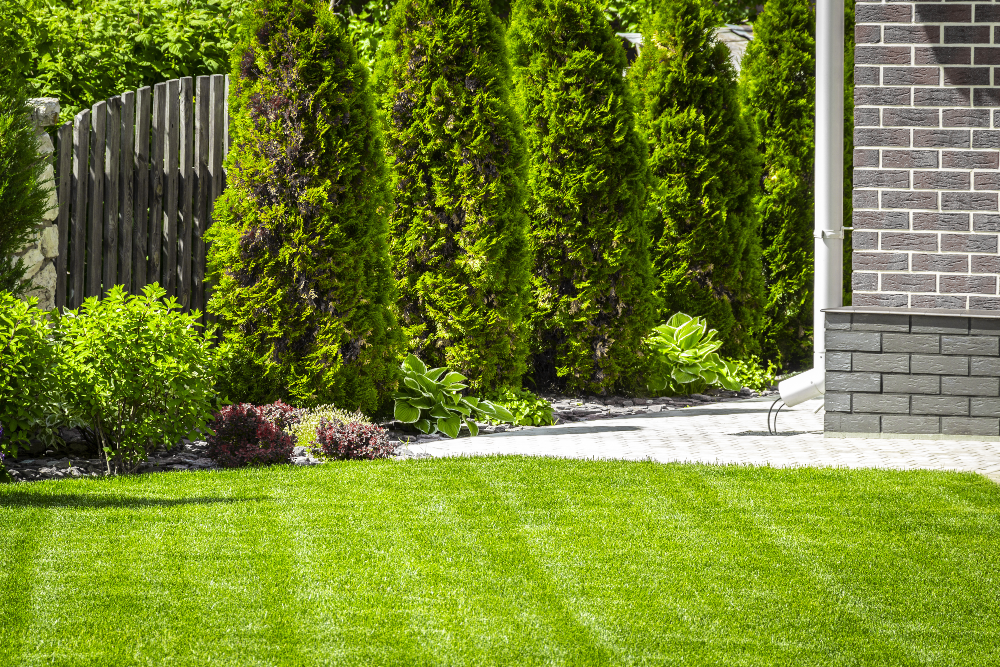 Coral Accents
Patone Color Institute announced its color of the year as Living Coral for 2019. This vibrant pinkish orange boasts bright golden undertones— and just like the reef systems it pays homage to, is buoyant and lively.

Add hues of this trendy color to your commercial property. Whether it's in the garden— think salmon-colored Impatiens, Peonies, Roses, Poppies, Tulips— or a few boldly painted flower pots, garden accents, etc., give your landscape a touch of coral. Here are a few pinkish floral ideas to get you started.
Keep Up with the Joneses
No matter what type of your commercial property you own, one thing remains the same: you need to make it appealing to entice customers and guests.

One way to create a brilliant landscape is to keep up with modern trends— and we're here to help.
Request your commercial property assessment to discover how we can modernize your commercial landscape.