Hospitals and healthcare facilities should be reassuring places, promising help, and healing. Still, they can be high-anxiety sites for both patients and visitors. A meticulous maintenance program offered by C. Caramanico & Sons, Inc. can inspire people to feel confident about their impending care inside. Soothing expanses of green healthy turf, colorful flowers, and leafy thriving plants are proven to ease stress and help the healing process.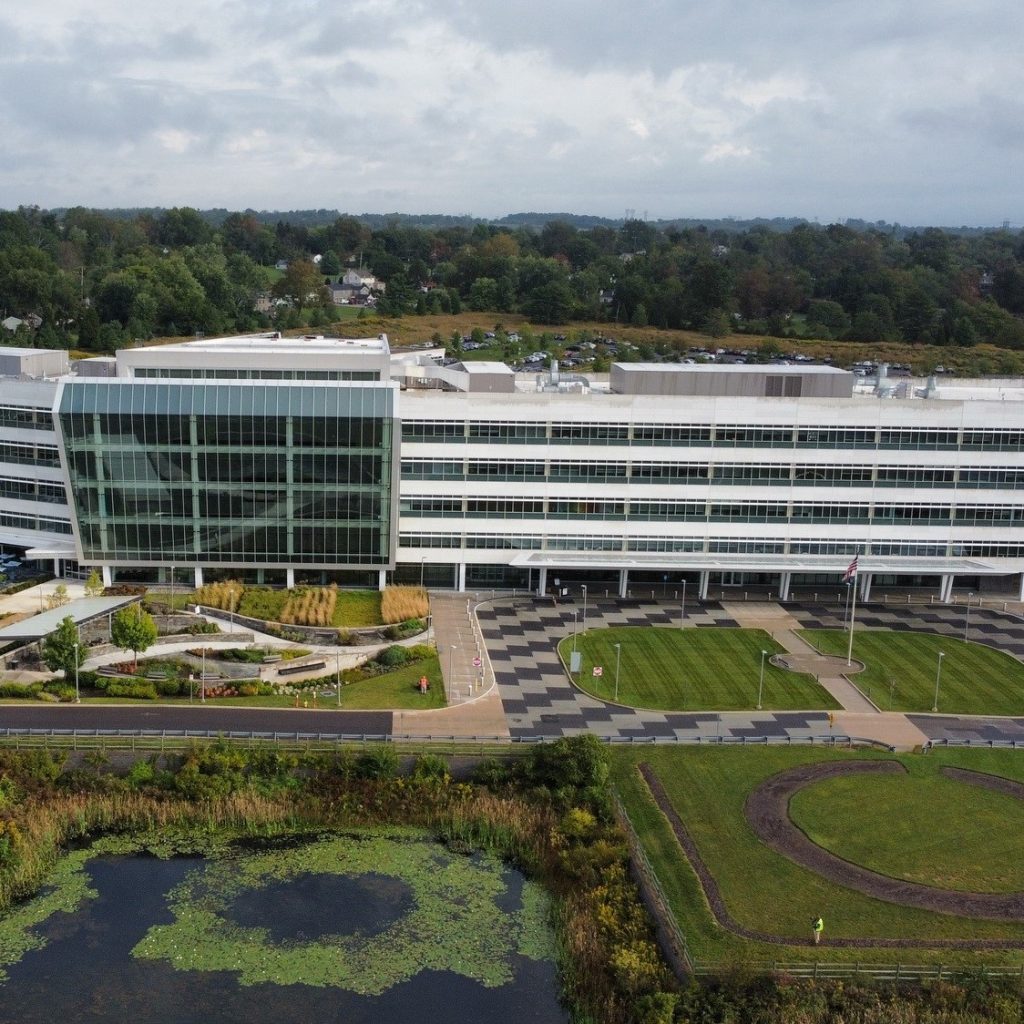 Our enhancement team can also upgrade your property and provide a fresh look to an old and outdated landscape. From new plantings to hardscaping, we have you covered. Let our professionals take the lead and help create a plan that will rejuvenate and refresh.
We know how important appearance is and how to make your property not only welcoming and peaceful but also safe and secure. We can provide a high-quality snow and ice management program to fit specific needs. Our skilled team is ready to create a custom plan and get you on your way to a safe and secure winter.
The Caramanico Commitment
At C. Caramanico & Sons, Inc. our commitment to landscape safety is based on our vision of a work environment that values the welfare of the individual, instills a sense of ownership and embraces excellence in all aspects of performance. To create and maintain individual responsibility for day-to-day operations, we conduct root-cause analyses, participate in landscape safety programs and recognize employees that promote safe work habits lead by our Safety Director and Safety Committee.