5 Landscaping Tips to Improve Your Commercial Property's Security
Looking for ways to make your property more secure?

Whether your goal is to help your residents feel safer around your apartment complex, deter mischief throughout your park system or prevent break-ins to your office space, we've got a few simple ways to increase your landscape's security through clever landscaping.

Here are five ways to safeguard your property to keep your people and assets under better protection:
1. Add More Lights
A well-lit property is more secure for two reasons: 1) because illuminated areas deter wrong-doers, and 2) because lighted areas make it easy to catch wrong-doers. By removing shadows and patches of darkness, you spotlight criminal activity in evenings and throughout the night. Those up to mischief will avoid those bright, exposed places in fear of being seen.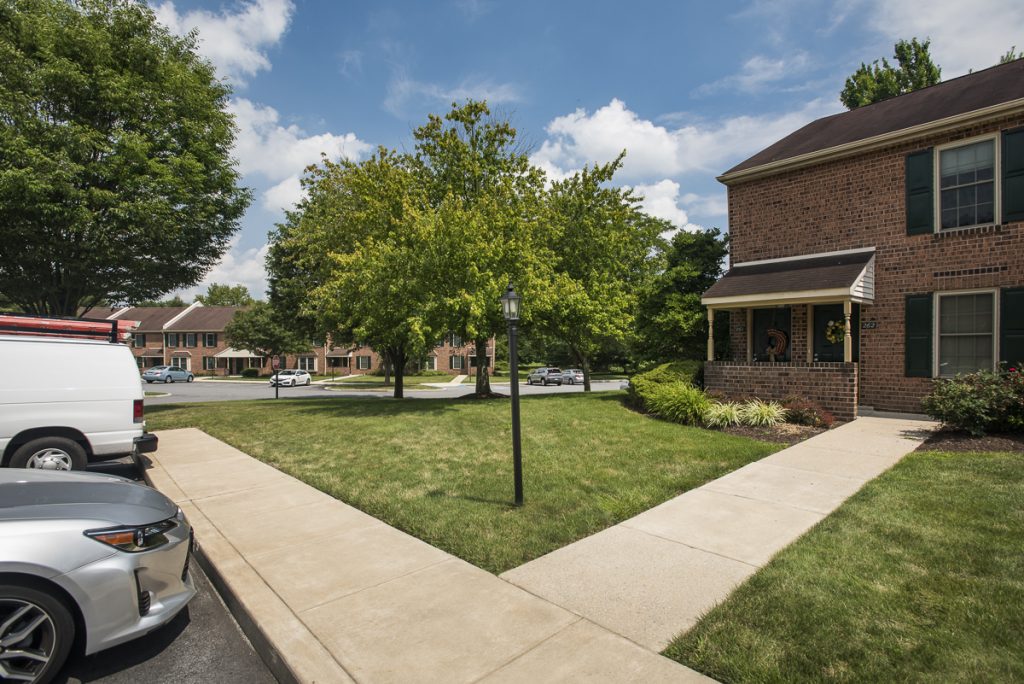 Landscape lighting is especially important for commercial property owners who have waiting areas near, say, a bus or shuttle stop, or those who have communal areas like benches, tables, etc. Illuminating these spaces helps to ensure your guests are safe. This year, high-powered, minimalistic lighting is trending.
2. Clearly Define Entrances/Exits
Be sure to also light up your entrances and exits so these important areas can be seen. Spotlighting these prime points helps to increase the safety of your guests as they come and go, and also helps to catch mischievous figures. For instance, a well-lit doorway makes it easier to recognize the face of an intruder caught on your security camera or deter a thief from mugging a visitor after dark.

Another way to more easily define your entrances and exits is through clever landscape planning. Edging sidewalks with strips of small shrubs or flowers can help to direct foot traffic, for example, helping those find clear escape routes if needed. Be cautious of lining pathways with tall bushes, which can serve as hiding spots for wrongdoers and make it difficult for guests to escape if threatened.
3. Increase Tree Coverage, Correctly
Studies reveal that trees may actually help to deter crime. The University of Vermont's analysis of Baltimore's tree canopy revealed that crime rates decreased by 12% after adding only 10% more tree coverage. 

Why do trees appear to have such an impact on mischief? Well-kept urban vegetation can imply a property is maintained, and that security measures are sure to be in place (more on this below). If spaced out properly, trees can also be used to frame walking areas and entrances/exits, acting as a nice indicator to a path to safety.

The way your trees are clustered and the areas they are placed, however, is very important. "Should you wish to plant trees in a row, ensure the trunk is as tall as a person— at least 5 feet— and that foliage doesn't block your view," we share in our article specific to landscape design to improve campus security, "This makes it easy to see or weave between or under the trees if needed."

DID YOU KNOW? In addition to increasing your property's safety, trees can also help to increase your property value. Learn more here.
4. Keep It Well-Manicured
Creating a zero-tolerance for deterioration and maintaining a clean property can discourage vandalism, loitering and more. When someone maintains their property, it's obvious that someone cares about its well-being, and mischief-makers are more likely to assume they care about its security.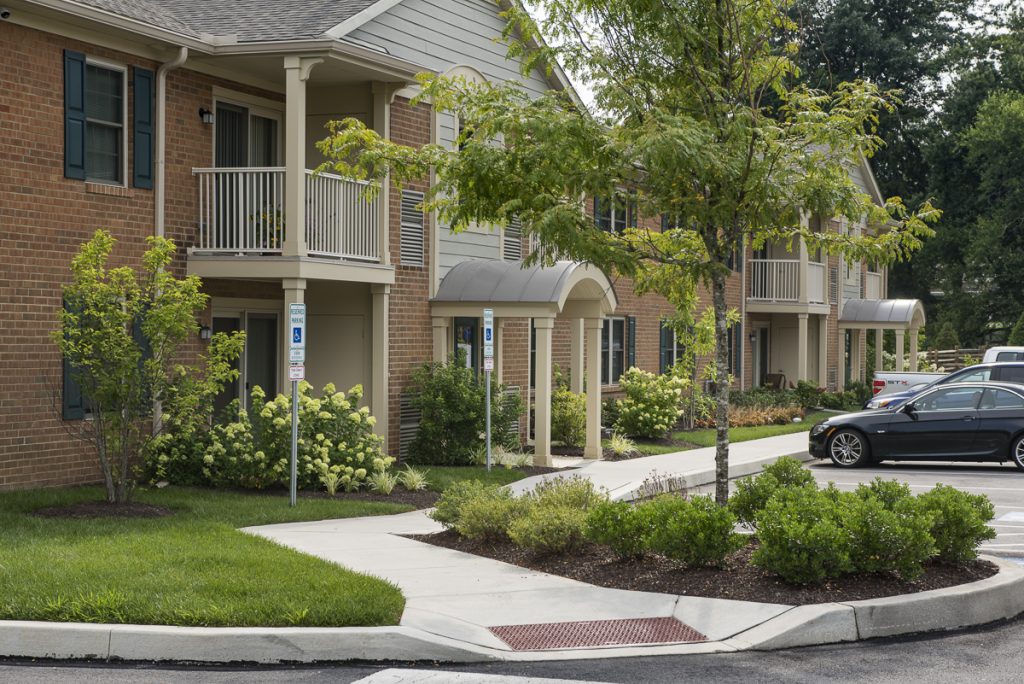 Dying plants around an office space, for instance, might imply to a criminal that the property is not well attended to, and may look for ways to break in. Oppositely, overgrowth in vegetation can create hiding spots for criminal activity, and block line-of-sight for security cameras or officers. (Winter is actually the ideal time to prune your trees here in PA. Read this article for specialized trimming tips)
5. Think About Natural Access Control
Natural access control is a core principle of "crime prevention through environmental design" or CPTED. It involves adding design features to clearly differentiate between public and private spaces to increase a property's level of safety.

The idea is that structural elements will limit access, or control the flow of people, and create a perception that there's a risk in approaching these private areas. You can apply this concept to landscape design by thinking of ways to use softscape to your advantage. For instance, if a burglar sees thorny bushes underneath your office complex windows or a prickly rose plant along your senior living fence, they might see their escape routes as too risky and decide against breaking in.
Security Recommendations for Your Landscape
Increase your commercial property's security by trusting the landscape professionals at C. Caramanico & Sons, Inc.

Our creative staff know how to adapt softshape to make your unique property safer for your visitors and to help protect your assets. Whether that means strategically planting shrubbery to create clear pathways, adding lighting to your entrances or beyond, we're here to serve commercial property owners of all types: from educational centers to senior living facilities, and more.